Meet Hayden
Hello! My name is Hayden Ostrich and I am the Finance Assistant in the Study Abroad Center. I am currently a senior here at UNI and I am double majoring in Management Information Systems (MIS) and Management: Organizational Leadership. I grew up in Carroll, Iowa which is about two and a half hours west of Cedar Falls. I chose UNI because of the atmosphere and the fact that they have one of the most respected business schools in the United States. In my free time, I enjoy hanging out with friends and watching sports (go Cubs go!).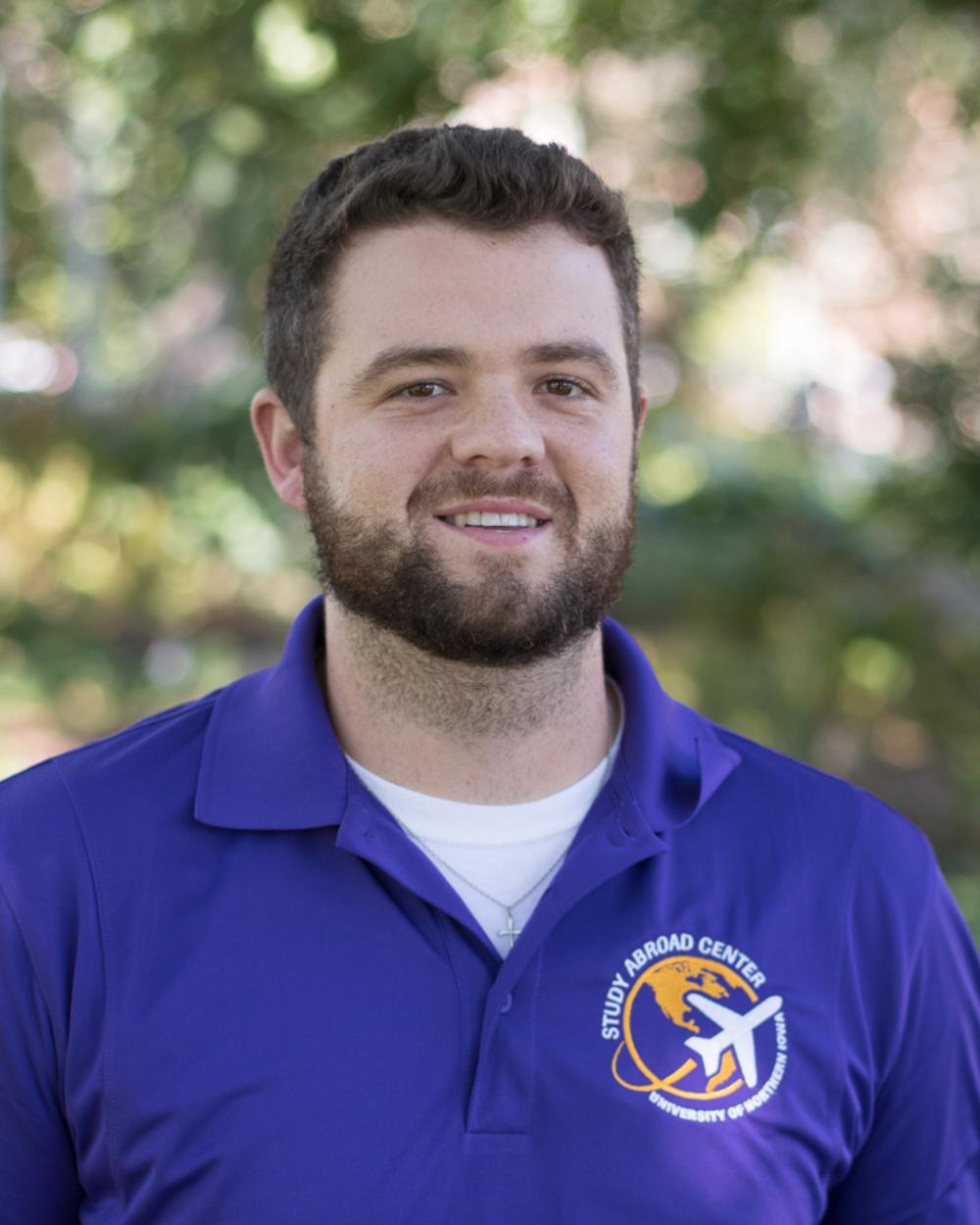 I have a little bit of a different story than most of the staff here at the Study Abroad Center. I actually have never studied abroad in my time at UNI. I have, however, traveled to Costa Rica a few years back. We spent about two weeks in Costa Rica and got to see and do many things that I really enjoyed. We spent time in San Jose and also a few days on the Coast enjoying the ocean. The inter city life there was much different than it is in the United States which really shocked me. This was my first time (and only time) ever traveling out of the country so I had no idea what to expect. At first, it was a little overwhelming, but after the first day everything started to slow down and I could really just enjoy and take everything in.
Like I had stated earlier, I have never actually studied abroad which I do regret. If there was one thing I would have done differently with my time here at UNI, I would definitely have taken a capstone abroad. I had heard many myths about studying abroad but one really stuck out to me once I began working here and I had become familiar with the programs. I had always heard others talk about how they want to study abroad, but it is too expensive. This actually isn't always the case. There are many programs that are offered that you pay UNI tuition for and some of these (with housing and other expenses) end up being cheaper than what you would pay for them at UNI!

For future students there is one thing I would suggest. Be proactive in your search. If studying abroad interests you, look into it. There are so many great people here at the Study Abroad Center that are more than willing to help you find something that will fit you.