Meet Sam
Hello, my name is Sam Wiegers and I am a senior Theatre Performance major here at UNI. I've always had an interest in studying abroad since high school, the idea seemed engaging and it felt like something that I would benefit from in the long run. So when I saw signs around campus, had advisors come to classrooms and speak, and even had friends who went abroad, I could feel deep down that I knew I wanted to study abroad as well.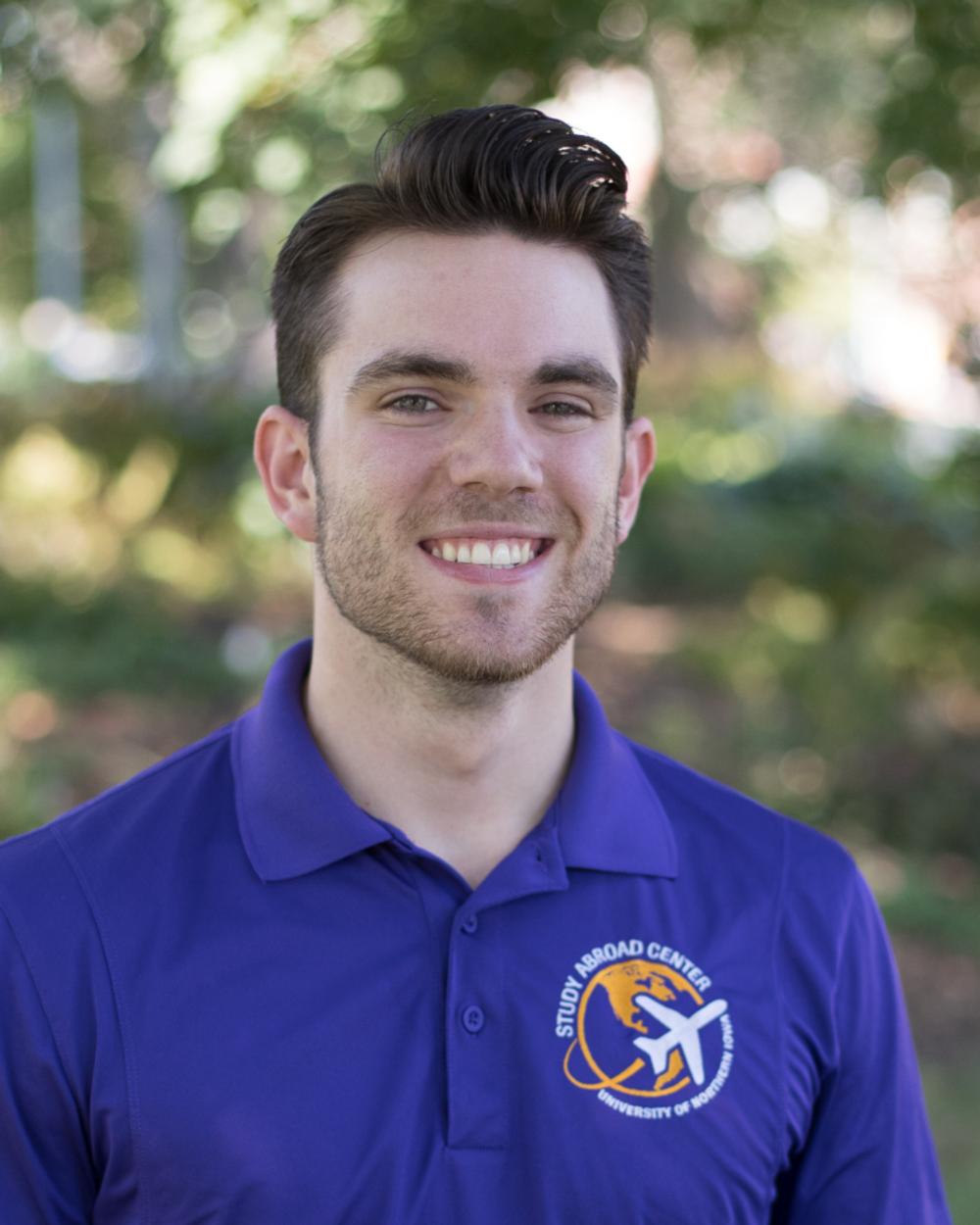 I studied abroad in Chichester, England. Chichester is a quaint little town just about an hour and a half south of London, right on the southern coast of England. I chose Chichester because I've always been fascinated by English culture/history and wanted to learn more through first hand experience. Also, it was the closest program to London, so that was a large deciding factor as well. My favorite slang term/phrase used over in England had to be "Cheers Mate". I catch myself saying it in America, feeling silly, and missing all of my English mates overseas.
My funniest experience would probably be when I was traveling in Paris, I ran into a girl named Katelyn who happened to be from Johnston, IA. I grew up in Waukee, IA which is only 15 minutes away. We talked and found out we had mutual friends and similar interests. Later she came and visited me in London and I'm happy to say we have a nice friendship still to this day. Such a small world that I would start a friendship with a smart, funny girl from Iowa, while traveling in Paris at 3am in a hostel. Small world.
I had too many embarrassing moments, but all that says is that I made tons of friends with the local students and was comfortable enough to be myself around them. Just so happens that when I'm myself, I goof off and embarrass myself.My whole experience was life changing. I would study abroad again in a heartbeat and would encourage everyone I know to take a risk and explore the world. It was one of the best decisions I have ever made, I am so very thankful for Study Abroad.