Meet Erin
"I always wonder why birds stay in the same place when they can fly anywhere on Earth. Then I ask myself the same question" (Harun Yahya). These are words that I live by! My name is Erin Conlan and I am a Senior Family Services major at UNI. I am originally from Johnston, Iowa. I came to school knowing that I wanted to study abroad; I actually applied for the peer advisor position before I even started classes at UNI but since I had not participated in a study abroad program yet, I was not qualified. I have made sure that I am qualified now, having been abroad for a semester in Swansea, Wales, doing my capstone in New Zealand, and teaching English in China for a month. I am also planning on participating in the Capstone to Nicaragua!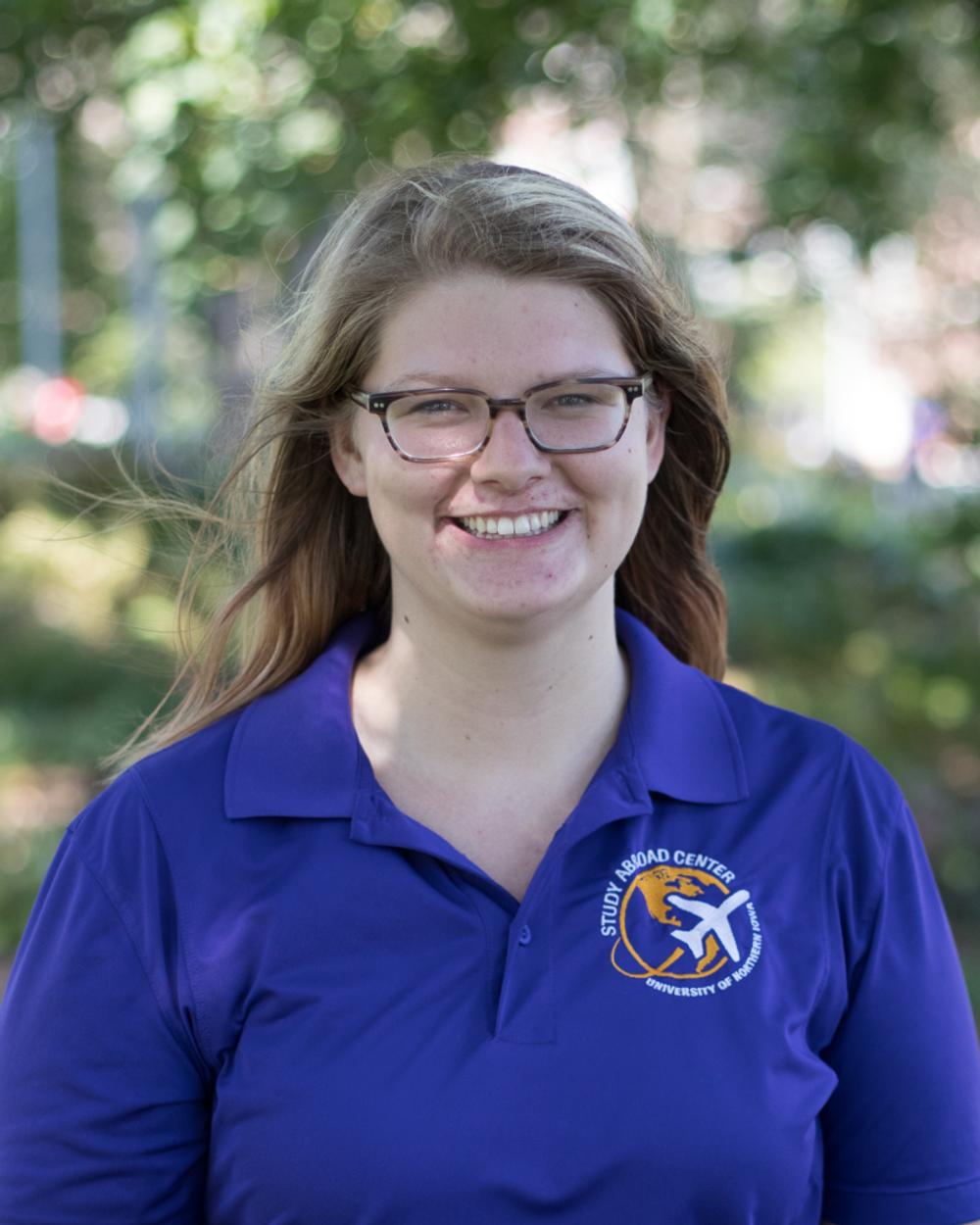 I have loved all of my experiences so much, even though they were all so different. They were all great for different reasons. When I was in Wales, I was able to immerse myself in the culture and really make some great friends from the UK. It also gave me a great opportunity to do even more traveling while I was over there, going to Scotland, Ireland, Belgium, Holland, Paris, and London. With my New Zealand capstone, I met some great people who all went to UNI but I never would have met if we all didn't go on this trip. I fell in love with the New Zealand landscape and the picturesque views; I will now be moving to New Zealand at some point in my life! I was even able to step out of my comfort zone and went white water rafting and zip lining for the first time ever. China was an experience that I never thought that I would have. I was able to make friends from not only UNI but friends from Australia and China as well. I had a great group of students that were eager to learn English and hear about my life. I never thought that I would be able to go to China because I can't speak any Chinese and I would never be able to get around, I would forever be lost in China. This was a huge misconception on my part. No, I didn't know Chinese, but many people know English so when it came down to it, there were still people who could help you. Also, all the signs are in Chinese and English so it made it surprisingly easy to get around on my own. I would never change anything about my experiences abroad because they have all had such a huge impact on my life.
I have visited some of the coolest places in the world! The one problem that I have now is that I want to continue traveling; once you start traveling, you can never go back to being stationary. I started traveling internationally when I was 16 and do not plan to stop until my body will no longer let me move. Traveling is now in my blood and no one can take that from me. I encourage everyone to go abroad at least once in their lives because it is a life changing experience. You may find a new passion, a new favorite food, new friends, a new world view, and a new view of yourself. The only words you need to hear about an experience studying abroad are…..
| | | |
| --- | --- | --- |
| | Unforgettable ~ Adventurous ~ Life Changing | |