Meet Sarah
Hey, my name is Sarah Lake. I am a third year Global Studies and Spanish major. I knew I wanted to study abroad before I even started college. Then, during my freshman year, I learned about the program in San Jose, Costa Rica. The Universidad de Veritas offered courses applicable to both of my majors. Not only did I learn Spanish while living in a Spanish speaking country, I also benefited from a total cultural emersion.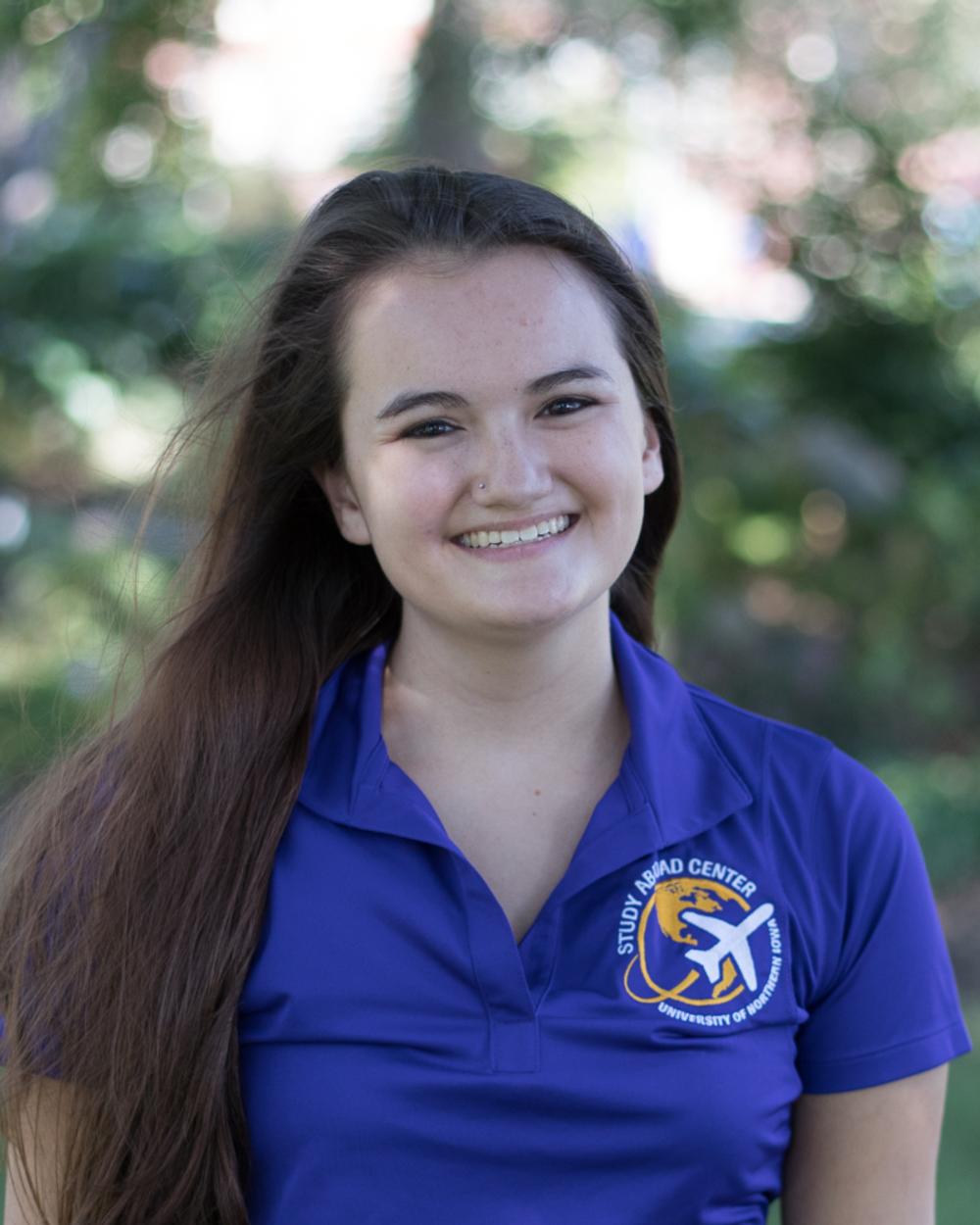 Living in Costa Rica was surreal. I spent my first week in a haze, not quite believing I traveled over 3,000 miles from home. My host family helped me feel grounded. I learned more Spanish at the dinner table than I did during four years of high school classes. My host brother taught my housemates and I the local slang. I became very invested in my Mama Tica's favorite courtroom reality tv drama.
I spent most of my weekends traveling. I hiked up muddy trails in the rainforest and saw spectacular waterfalls. The easily learned bus system took my friends and me to both coasts. My favorite trip was to Manual Antonio national park. The park is home to some of the most pristine beaches in Costa Rica. It also host a wide variety of wildlife. Forget pickpockets watch out for the monkeys!
Going abroad is full of contradictions. It's scary and it's best experience of your life. The people you meet have different life experiences and see the world in ways you never considered possible. At the same time, however, you also learn how wonderfully similar we all are. If I had the opportunity to repeat my trip, I would not change anything. Well, I might have brought more sunscreen.